Accommodation

Availability for the "O'pen Skiff 2023 World Championship" event for the management of:
- hotel reservations with pre and post event stays;
- organization of experiences and activities in the area for both groups and individuals;
More information is available on our website: https://www.visitrimini.com/

We are a tour operator based in Rimini since 1980. The passion for our work and the experience gained have allowed us to achieve great goals and be recognized internationally among the "big" of our industry.
Our team, made up of 50 people, has a long experience of organization and tourist assistance, and will be at your disposal for the reservation of land tourism services (such as hotels, transfers, excursions, etc.) throughout the local, national and European territory.
We speak fluent English, French, German, Spanish, Portuguese, Dutch, as well as Italian.
We will be happy to answer your requests for tourist services before, during and after the world.
We are recognized by our customers for the quality of the services offered.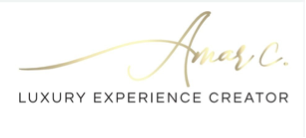 REFERENCES: MONICA ALU & AMEDEO ROSSI
For your participation in the next 2023 World Cup, we can manage all your needs: flights, transfers, medical insurance and cancellation. Hotel accommodation, possible excursions, dinners, boat transport. Booking with us means having a single interlocutor who will take care of every detail for you, with assistance 24/7. Important commercial agreements allow us to offer advantageous rates. If you book your completed FLIGHT+STAY package using the promotional code "O'PEN SKIFF WORLD CHAMPIONSHIP 2023", you will receive TWO SPECIAL GIFTS. TO CONTACT US for this event:
alu.monica@libero.it
/ Phone 0039 3291430933 (Whatsapp assistance too) WEBSITE
www.amarluxury.com
.
ADDITIONAL OPTION - two rooms available 12 – 22 July